Social media marketing gains a huge demand because many consumers socially interact, enjoy entertainment, shop, and engage with brands. This digital marketing strategy suits business-to-customers (B2C) and business-to-business (B2B) companies.
For the past years, social media has evolved, reshaping how businesses promote their products and services. But how can a business get the most out of social media marketing campaigns? This article will uncover the different social marketing trends to inspire you this 2022.
1. More Comprehensive Social Media Tools
Marketers analyze conversations and trends with automation using a reliable software media analytics platform. This technology can help you gather more accurate social media data more comprehensively. In this way, you can assess your target audience's needs and wants, allowing you to create the best social media marketing strategies for your brand.
Finding social media marketing analytics and social listening tools in a single platform is possible, which provide the following key benefits:
Promotes Good Brand Messaging: Social media analytics can help you engage with your intended audience by monitoring response rates across various social media networks, fostering authentic conversations, and enhancing customer experiences.
Creates A One-Stop Shop For Engagement: You don't have to log in and out of each of your social media accounts whenever you need to read and respond to new messages because you can aggregate all messages into one stream.
Boosts Teamwork And Collaboration: Marketing teams can collaborate seamlessly using a single platform. Invite your teammates to help respond to inbound messages and find new conversations without duplicating efforts.
Related Reading; Best Social Media Tools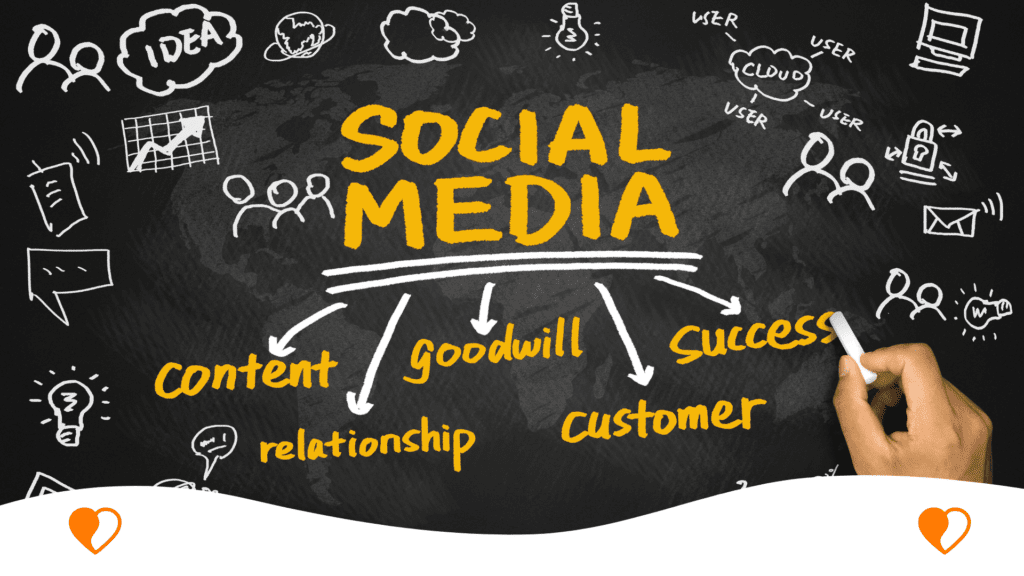 2. Augmented Reality In Social Media
Implementing AR to your business is a personal way to connect and engage with more people, driving good marketing results. Nowadays, consumers are more willing to interact with brands using augmented reality (AR) than in the past, eliminating the need for physical contact with the items they're planning to buy for health and safety reasons.
Brands that offer AR experiences in their websites or applications will notice a big improvement in their click-through rates. Of course, AR can also help boost your social media marketing. Here's how AR can help improve your social media marketing strategy
Allow Customers To Try Your Product
This technology is popular for testing products before consumers buy them. For instance, you can incorporate AR into your mobile app to promote the makeup products you sell online, such as lipsticks and eyeshadows. Interested buyers can use the AR feature to try-on products
before putting the items on their shopping cart, which helps them determine if the product will suit them or not. Buyers also have the option to share their AR look wearing your new makeup product line on social media.
Create Brand Buzz
A well-designed AR experience encourages people to talk and share lasting memories on social media. Because consumers prefer a product or service that keeps them satisfied and happy, that kind of customer goodwill and social media exposure can pay long-lasting business rewards.
3. More Mature Influencer Marketing
Influencer marketing goes hand in hand with social media marketing. This marketing tactic involves collaborating with social media personalities to promote a brand. They're not necessarily celebrities. Many influencers are ordinary people (citizen content creators) who have content that has gone viral because many social media users find them interesting.
Check out the following ways your business can benefit from more mature influencer marketing:
Target Your Audience Bulls Eye
Influencers play a crucial role in successful social media marketing. In 2022, influencer marketing will become more mature, paving the way to nano-influencers and micro-influencers. They are tagged as "everyday influencers" who provide raw, unfiltered social media content that many consumers love.
Establish Stronger Content Partnerships
Brands having difficulty establishing themselves can establish content partnerships to increase sales. Because social media aligns with e-commerce, influencer partnerships can help your brand makes sense to your target audience by working with influencers specializing in more niche topics. Also, check out Affiliate Marketing as a way to get content published by others.
Increase Business Revenue
Marketing teams leverage influencer marketing platforms to collaborate with influencers quickly. For instance, if you want to launch an impactful influencer marketing campaign, work with 10 to 30 micro-influencers for at least six to 12 months. Once you get it right, you could quickly skyrocket your business revenue growth.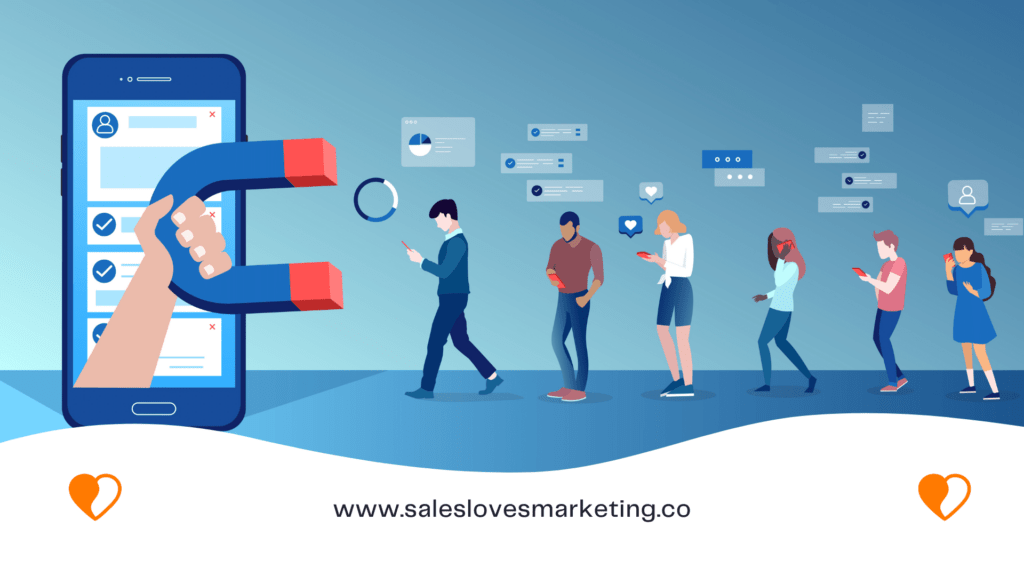 4. Social Media Live Video Streaming
Live video streaming will continue to transform how marketers promote their brands on social media. A report shows that 82% of consumers prefer live videos from brands over standard social posts, and 80% prefer to watch live videos than reading blog posts.
But what makes live streams captivating? Livestream videos allow you to broadcast your brand message in real-time. In addition, you can also share authentic, behind-the-scenes content with current and new audiences, creating unique experiences. In addition, social media provides huge opportunities for businesses to perform direct social selling.
Here are the other ways live stream videos can strengthen your social media marketing:
Promote Authentic User Connection: Livestream videos are unedited, showing raw, authentic scenes, unlike heavily edited video blog posts. They don't have filters, and the camera captures all flaws that many people find interesting and entertaining. Hence, people feel a more genuine connection with brands using Livestream videos.
Improve Content Variety: Livestreams enables brands to capture and record traditionally out-of-scope moments in curated social media content. Businesses can market products and services through live streaming, creating a more personal connection to those who watch in real-time. This great marketing tactic diversifies your content tailor-fit to your intended audience.
Boost Brand Awareness: With the right strategy, your live content can drive stronger brand awareness and customer loyalty. You can create live stream videos that possess the qualities you want social media users to associate with your brand. For instance, you can Livestream a community outreach or a tree-planting activity to showcase your advocacies. In this way, you'll be closer to your prospects and customers, staying ahead of the digital marketing curve.
Related Reading; The Best Youtube Tools to Grow Your Channel
5. Social Commerce
Social media has become a reliable source of product ideas as more consumers share their unbiased feedback and real-life brand experiences, paving the way to social commerce. The world's next shopping revolution will stem from social commerce with a US$1.2 trillion opportunity.
Social commerce is a direct way of selling products through social media channels. Because consumers can read and watch their friends and family using or endorsing a product on social media, these brand experiences can greatly inspire and influence people's shopping behavior.
Many companies, especially e-commerce businesses, venture into social commerce because of the sales and marketing benefits it can provide, such as the following:
Targeted Advertising: Social media platforms have ad managers, allowing marketers to set specific parameters for their ads to show. For instance, you can set the age group, geographical location, occupation, relationship status, behavioral data, and other factors to target your prospects in your paid social media ads.
Consistent Audience Growth: Expose your sales and marketing activities to a new audience every time. When you gain new customers through social media channels, it's important to maintain the same relationship level with every social media user that interacts with your brand. Using the right methods encourages online shoppers to recommend your products, resonating with your brand. Hence, implementing the right social commerce strategy enables you to gain new audience growth and build a loyal customer base.
High Search Engine Ranking: Social media is a giant search engine that helps create link-build-up, comments, feedback, and recommendations. It leads prospects to direct brand transactions. Implementing good engagement can help drive relevant content depending on users' interests to motivate them to patronize your products and services.
Boost Customer Insights: Social commerce simplifies efforts in measuring business insights. Because social media platforms have ready metrics for reach, impressions, and engagement, marketers and analysts can evaluate them regularly. In this way, you can group your audiences and share the right marketing content or brand message with all of them.
6. Social Media Customer Service Marketing
It's not new for companies to have dedicated customer service teams to handle social media inquiries and complaints. But this year, brands will utilize customer service capabilities to market their products and services interactively.
Check out these examples on how to improve your social media customer service to boost your marketing:
Set Automatic Greetings: Don't keep people waiting for your response by setting up an automatic greeting or message. For instance, an automatic message about getting back within 24 hours to answer the user's query can provide peace of mind.
Set Tailor-Fit Product Recommendations: With the immense power of social media automation, artificial intelligence, and other advanced technologies, brands provide product or service recommendations depending on their queries and concerns. Messaging apps linked with the social media channels deliver these recommendations, providing personalized customer experiences.
Conclusion
Social media marketing trends are here to stay for the next couple of years as more consumers become more active in participating in various brand social media activities. The year 2022 opens more opportunities for businesses with the help of more comprehensive social media tools, mature influencer marketing, AR, and other trends discussed above.