Zoho has a massive suite of software products spanning from CRM solutions, marketing, project management, analytics, and more. One of their many software products includes their email solution for businesses and professionals. It's an extremely useful solution if you're looking to manage and host your business email in a secure and encrypted location. In his post, we will take a look at the Zoho Mail solution and review the different features, benefits, and pricing options.
Zoho Mail Features and Benefits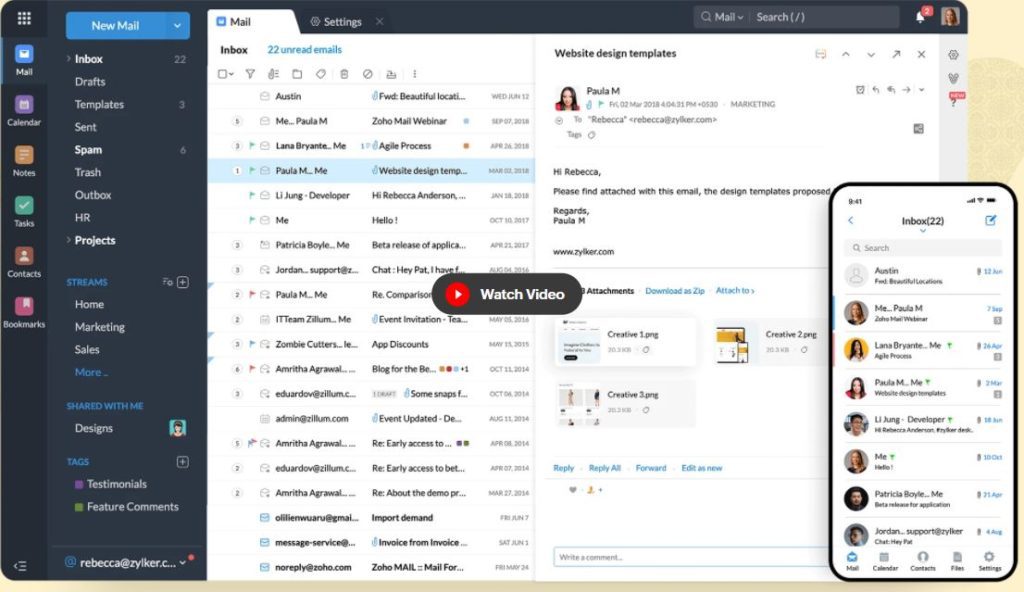 Zoho's email management portal is like no other email system provider in the market. They feature a rich email solution that includes different options such as:
Creating custom calendars for easy organization
Setting up a set of tasks
Custom annotation to keep your notes and thoughts well organized
Contact organization allows you to store and manage your contacts in one location
These are just a few basic email options that Zoho E-mail starts with. The Zoho E-mail control panel lets you take your email management to the next level.
Zoho Email Control Portal
One of the great features Zoho's control panel is the ability to purchase a domain of your choice to set up a professional email account. Within Zoho's email system you can:
Buy a new domain
Monitor your e-mail hosting status
Add additional email domain aliases
Manage all domains and more
Zoho Email User Management
Another powerful feature of Zoho's email systems is the ability to manage and control all your email users and accounts with ease. You can quickly accomplish some of the following tasks within their email user management system:
Import and add email users
Reset user passwords
Add custom user aliases
Setup email forwarding rules
Highly secured password protection policy settings
Restrict IP usage
Monitor and audit email logs
Create email backups 
Migrate email date from previous email provider with ease
On top of this, you can have advanced options to create different email types for groups and moderators if you have a larger organizational structure. Another plus to all of this is that Zoho has a great mobile version for its email solution.
Zoho Mail for Mobile
Zoho's mobile version of the email solution is very comprehensive. It includes all the standard options within the desktop version and allows you to switch between multiple email accounts. Another great option with mobile email is the Apple Pencil.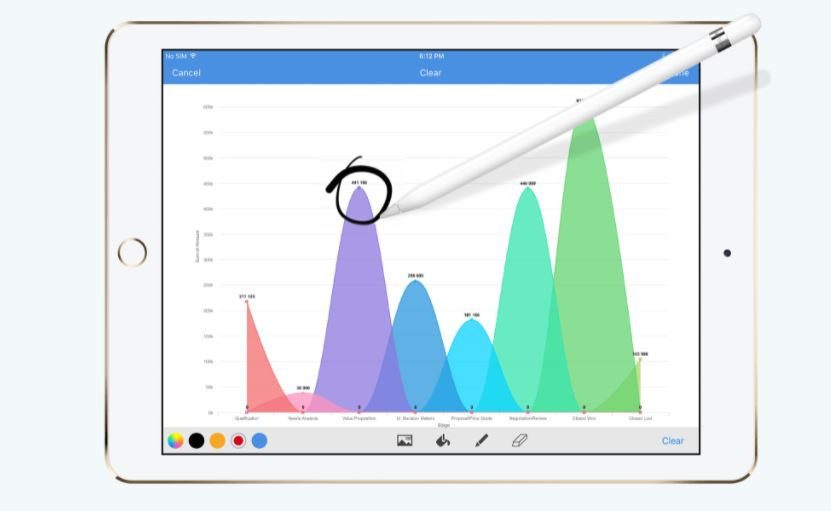 This feature allows you to create a personal hand-written message for your email. This is very creative and not offered by other email providers.
If that wasn't enough you can completely get your email synced up to your Apple Watch. This allows you to stay alerted about important emails at any time and on the go. Checkout all of Zoho's email options here.
Zoho Email Automation Options
Another great feature within Zoho's email management system is all its automation rules and capabilities. You can create automation such as:
Custom auto filters to organize your emails (Incoming and Outgoing filters)
Advanced search options to find lost information
Custom out of office settings
Custom logo signatures
Zoho Mail Pricing
Zoho's mail pricing has 3 different tiers which are completely affordable for any size organization. It's based on the number of users within your organization and features tons of different options.
Conclusion
As you can see Zoho's email solution is more than just email. It's a whole suite of individual apps wrapped inside it to make email more powerful and flexible for your business. It's not only extremely affordable, but it provides you with extreme flexibility to get things done quickly and efficiently.
FAQ's
---
Is Zoho's Mail Feature GDPR Compliant?
Zoho's mail solution is 100% GDPR compliant and follows all email rules and regulations.
Is Zoho Email Free?
Zoho has a free email option up to 5GB of storage and quotas for emails sent and received on a day-to-day basis for personal use.
Is Zoho Email Safe?
Zoho Mail is completely safe and provides additional protection against unauthorized emails through encrypted emails.
This comes down to preference and features. A huge benefit from Zoho mail over Gmail is the fact that Zoho doesn't have ads within any of their email versions.