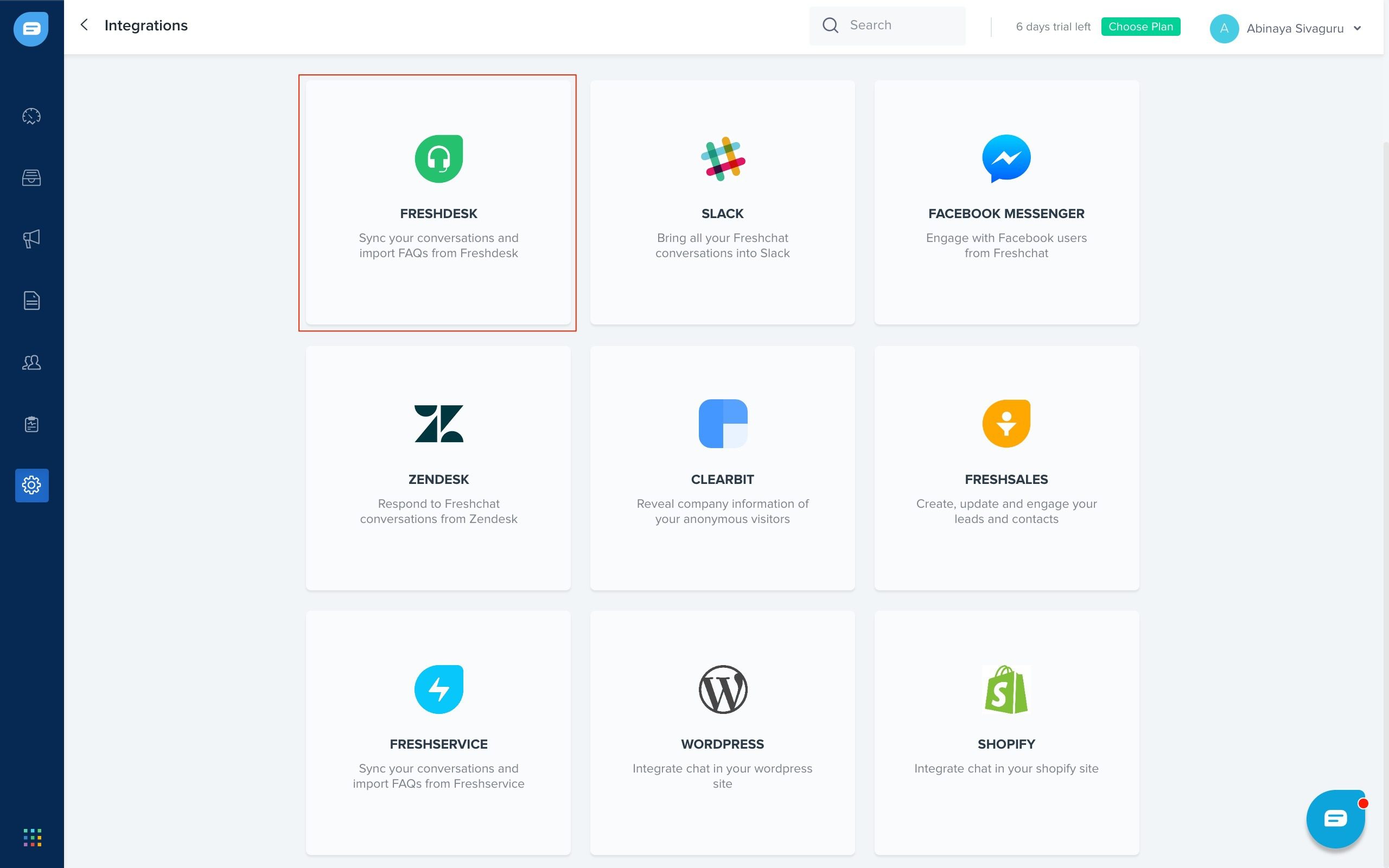 ---
Similar Tools
---
Freshchat Features
Digital marketing is the key to successful business growth, and to enhancing brand awareness. Your customers want to see you interacting with them as they do with others on social media, so having the right software is essential. FreshChat is part of the FreshWorks suite.
Freshchat is one of many marketing automation packages and is very strong on the communication and engagement side of marketing. The many features it offers are designed to grab leads and bring them in and entice them to purchase using automated marketing funnels and more. 
Freshchat is easy to use and simple to set up,  a comprehensive automated marketing package with some unique functions not found with rival products. Let's have a closer look at why you may choose Freshchat instead of one of many other products of this type.
Pros
Simple to use and easy to understand
Good reporting and dashboarding
Integrations
Cons
Could become expensive if you want lots of features and/or members
How Freshchat Works
Freshchat includes some exciting and unusual features designed to keep the consumer engaged, and as such is one of the more popular where communication is a priority. It has been designed to be integrated with some of the more popular platforms – think Salesforce, Mailchimp and Squarespace among many others – so is very versatile.
Priced sensibly among a wealth of competition, Freshchat will undoubtedly appeal to growing businesses that are looking for a way to generate more leads, as well as established outfits who want to spread their brand awareness. Here are some of the features included.
Customer Messaging
The big selling point of Freshchat is perhaps its customer messaging function, which is comprehensively designed and covers all the bases. You can send your customers personalised emails – always better than a mass message – and get in touch with them using a live chat function. Freshchat is designed to enable you to keep in touch when your customers are mobile, and vice versa, and is also usable with social media messaging systems. You can automate replies using bots, with a great deal of versatility available, for more personal interaction with consumers.
Full Engagement
The designers at Freshchat have recognised the needs of the modern consumer, and the popularity of online messaging systems. The software can be used with WhatsApp, Facebook Messenger, Apple Business Chat and more, and is easy to set up and start using with all of these. It is popular for using these resources to instigate pro-active campaigns, this getting a message across to your potential targeted audience and customer base before they need to ask you.
Use with FreshSales and Other Platforms
The FreshSales platform is a CRM base provided by the same company (Freshworks) and is fully integrated with Freshchat in every way, so it is certainly worth looking at if this is your choice of automated chat and marketing software. You can also use Freshchat to connect and integrate with all the popular marketing and sales packages, as well as much more besides, which makes it a handy tool were building your business, and its online presence is the aim.
Live Chat Expanded
With Freshchat, it's no surprise that we keep coming back to the live chat features, as it is communication that is the strongest and most versatile feature of the package. Many businesses are just coming around to the benefits of a live chat function. It can be used to answer questions that are not covered by the automated bot – although adding the unique questions to the bots library as you go along cuts down on the time required – and also to support existing customers with problems or queries. The latter is, in fact, one of the most overlooked factors in a growing business as the emphasis tends to be on the new business rather than that which exists. Freshchat offers perhaps more options in live chat than any of the competition, which is why this is its major selling point.
Conclusion
What do we think of Freshchat overall? Let's start by saying that there are other marketing automation packages that offer better reporting facilities, for example, and some that are perhaps more sales oriented. What Freshchat is about is communication and engagement.
The live chat and messaging functions, as well as the automated bot response features, are among the best you will see anywhere and have been designed to cover all the usual social media messenger options. The live chat itself is straightforward to use and can be tailored to your personal requirements. Overall, Freshchat may not be the out and out marketing tool you want, but when it comes to the ability to generate leads and convert them, this is a product that a growing business needs to have a second look at.