The word SEO keeps everyone exciting! Yes, Google updates its ranking algorithm frequently. So a perfect SEO strategy is necessary for a website owner to land success with proper optimization. Good traffic provides an opportunity to gain potential customers. 
Do you know? A business website gains 64% of traffic from search results and only 10% from social media. The right SEO strategy for your website drives 150% of ROI higher than paid advertising and 20x more clicks. SEO remains the right path to monitor your website growth organically.
What Is SEO?
SEO (Search Engine Optimization) is a winning strategy for a website to improve its ranking on the search engine result page by gaining organic traffic. The reason for the success of SEO over paid advertising is, it gains organic traffic without spending money. 
Your website becomes much more discoverable for your target audiences if you use the right SEO tactics. For example, if your audience searches using a term related to your business, you will get a better chance to show on the search result. Planning a keyword for your web content is the main SEO factor for website success.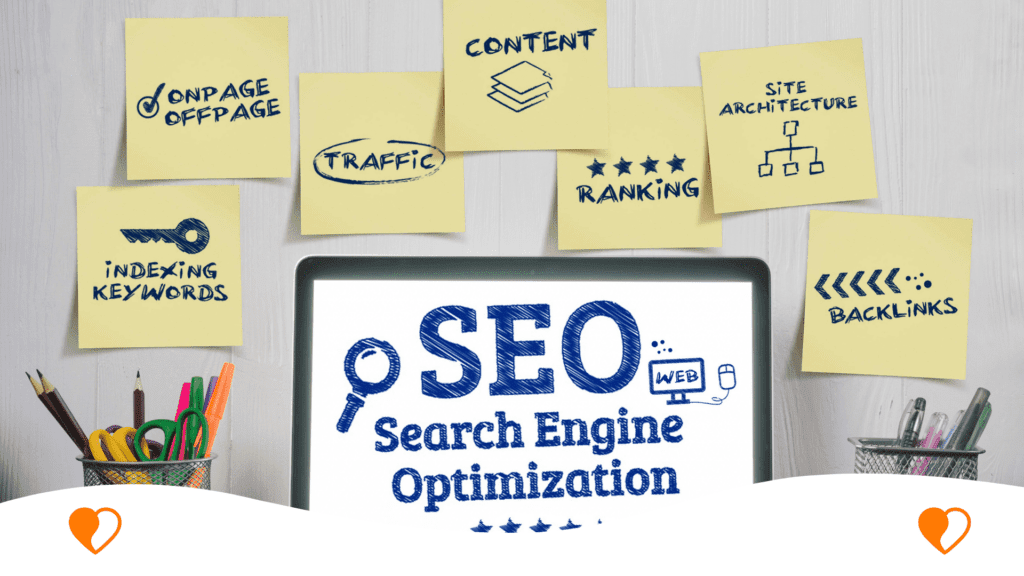 Why Is SEO Crucial For Websites?
For instance, if you want information about recent trends, you will probably type the keyword "recent trends" on a search engine. Then, you will find a list of sites related to your search. Now, which one will you click on? Most probably the first result, right? This shows the reason why SEO is very essential for a website. Rank your site on the first page by optimizing your website with the right SEO strategy. 
How To Achieve Website Success With SEO?
There are tons of SEO techniques to optimize your website on the search engine result page with a rise in your conversion rate.
Are you ready to land your website on success with essential SEO tips? Come, let's get started!
1. Do Keyword Research
Keywords play the primary role in SEO in optimizing your site. Audiences find your website on SERP only with the help of a keyword. Including a keyword in your content indicates the main point of your web page and makes it easier for audiences to find the required information. To find the right keyword that targets your audiences and use it in your content to increase your business reach.
One way to find the keyword is by using related searches. And the other is by using tools like Moz, Ahrefs, SEMrush, etc to find the right keyword with volume. Usually, taking a long-tail keyword performs higher than the short-tail keyword because shorter keywords have higher search volume. If the search volume is high, it is difficult to drive the rank. So, better mix long and short-tail keywords.
Related Reading; How to do Keyword Research
2. Analyze Your Website Data
One can gain website success only if they track their performance regularly. Collect the data of your audience's visit because some of them may leave your page immediately after visiting. If you forget to notice those data, it will result in a low ranking on the search results.
Know your website performance with the help of the Google Analytics tool, which provides a clear picture of your site. The reports provide the behavior of your audiences on your website. With the tool usage, you will find the key metrics such as bounce rate, average time spent on a page, number of sessions, etc. Look at the page that gets a higher response from your audiences and improves further to increase the conversion rate.
Related Reading; How to Perform a Site Audit
3.  Provide Value-Rich Content
Providing long and informative content on your web page sends a signal to search engines that you provide refined information about your niche. Write at least 1000 words per page to gain the attention of your target audiences. It makes your audiences spend more time on your webpage, which may tend search engines to rank your site higher on search results. 
Also, provide internal linking in each of your pages to avoid the audiences leaving your website. So, if the bounce rate reduces, your site gains recognition from Google and shines on the top results of SERP. A value-rich content with proper keywords and internal links drives higher traffic and optimizes your site on the top searches.
4. Acquire Quality Backlinks
Backlinks for a website remain the leading SEO factor to rank your website better on the search results. When you get links from high-quality sites, search engines consider the link as the credibility signal for your site. So, it becomes easy for your website to climb up the rank with the quality backlink.
Though getting quality links requires more time and effort, it sticks as the success pathway for a website. Gain backlinks by approaching the successful bloggers with high DA sites and writing engaging content for their audiences. If your content looks informative, you will get a valuable link that drives huge traffic and adds recognition to your site.
5. Use On-Page SEO Tactics
There are two SEO tactics, one is On-page, and the other is Off-page SEO. To optimize the specific page of your website, use on-page SEO strategies. Concentrating on your headings, subheadings, meta title, meta description fall into the on-page SEO improvement.
The first step is to choose your primary keyword and include it in all your headings and in at least one subheading. It will be better if you include keywords in your metadata too. Remember, stuffing keywords on your content needs to be highly natural. Use both primary and secondary keywords on your content to boost your ranking. As a result, placing keywords on your content remains the best on-page SEO strategy.
6. Increase The Page Loading Speed
The page speed of your website is an important phenomenon to increase your conversions and SEO. For example, if you visit a slow-loading website, you will immediately move back to other pages due to slow loading which results in an increase in bounce rate for the website owner. So, it is better to notice your page loading speed and identify the factors responsible for slow loading.
To make your work easier, Google provides a free PageSpeed insight tool to know how fast your site loads both on mobile and desktops. Below the result, you will also find the reasons for slow loading and tips to make your site performance faster.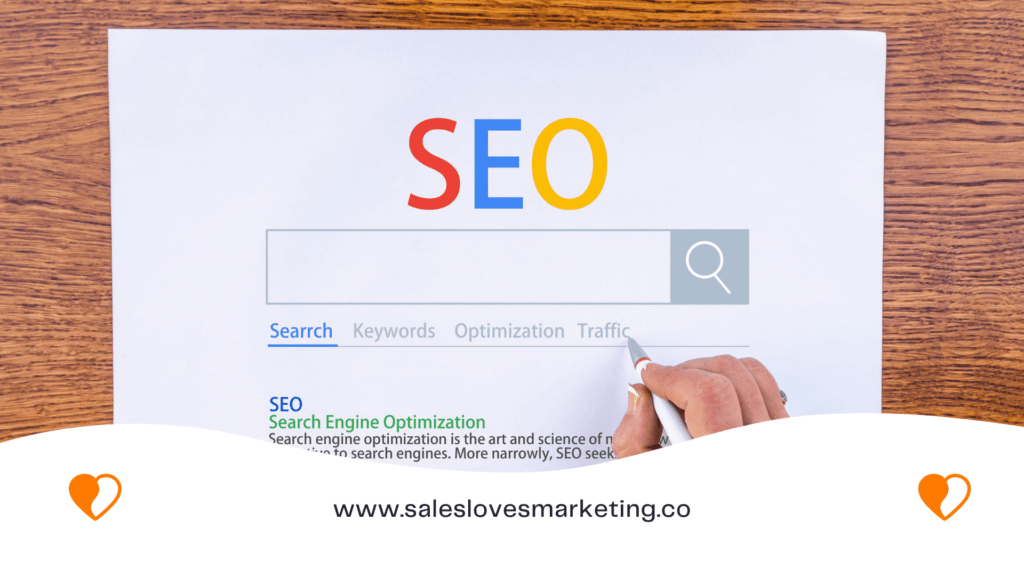 7. Perform Competitive Analysis
Whom will you consider as your competitor? A niche-relevant site that ranks top of the search results. For better results, analyze their site to find the target keywords and backlinks for using it on your site. When you focus on the same keyword with informative content, there are many chances to show your site on the top searches. 
Even though using the same keyword that competitors use will not bring your site in front of organic search. The main point is to concentrate on delivering exclusive content with powerful information about your website. With eye-catching content, Google will provide a strong reputation to your site and drive organic traffic by outranking your competitors. Use tools like Moz and Ahrefs to grab the data from your competitor site and implement it on your content to drive more audiences.
Related Reading; Ahref vs Moz
8. Optimize Your Site In Mobile Searches
As the number of people accessing mobile phones increases, it is necessary to optimize your site on mobile searches too. If not, the bounce rate for your website rises resulting in a low site ranking. An interesting fact is, over 59% of Google searches come from mobiles, and this data keeps on rising every year. The above metric tells the necessity of optimizing your website on mobile searches.
But, how to optimize your site on mobile phones? While building a website, concentrate on the design whether it is mobile-friendly and loads easily. So it becomes simple to gain potential conversions for your business. Moreover, Google introduced the mobile-first index to rank your site higher if you focus on mobile-friendliness while designing your website. 
9. Follow The Off-Page Link Building
Off-page SEO is the efforts taken outside your website to improve the ranking on search results. Start to build links from the third-party sites that are authoritative and gain recognition from Google for your site. Generally, search engines will not add value only with the on-page content. You need to prove that your website has authority. It becomes possible only by gaining links from trustworthy sites.
Getting more quality backlinks than higher quantity backlinks adds greater value to your website. SO, use the outreach strategy to gain backlinks with the quality guest post content.
Final Thoughts
Getting website success with the perfect SEO strategy decides the future of your business online. Improving your website performance with SEO increases your conversion rate? Yes, build quality content with powerful backlinks to gain the attention of audiences. As we covered the whole part of SEO in the above article, it helps your website to shine on the search engine result page.
Increase your ROI with the perfect website SEO and attract your audiences to optimize your site with a higher conversion rate.