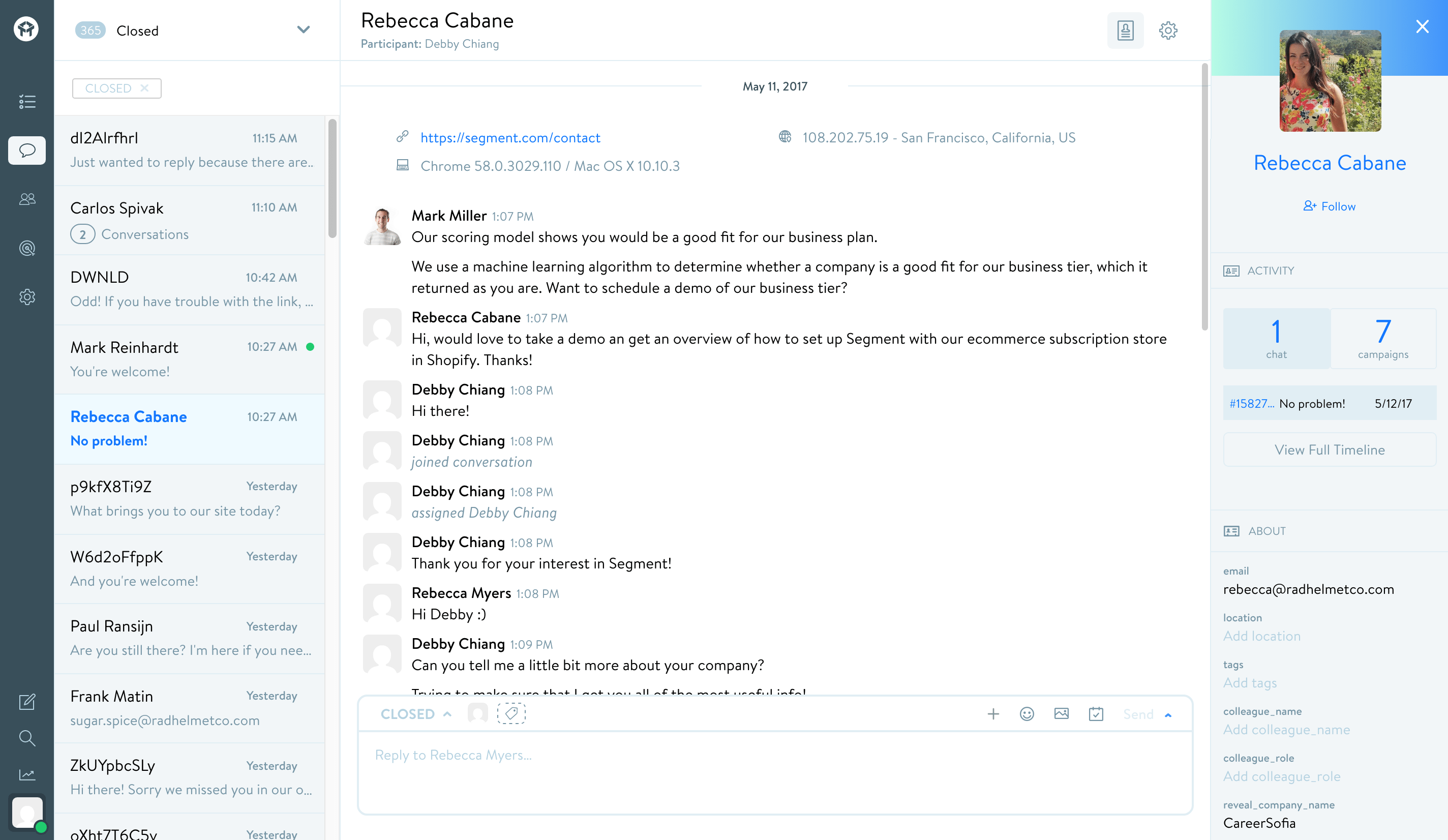 ---
Similar Tools
---
Drift Features
The 21st century demands a careful approach to digital marketing, as the online world is where much of your business will be found. Your customers want to see you interacting with them as they do with others on social media, so having the right software is essential.
Drift is one of many marketing automation packages that is very strong on the communication and engagement side of marketing. The many features it offers are designed to grab leads, bring them in and entice them to purchase using automated marketing funnels and more.
Drift is easy to use and simple to set up, and is a comprehensive automated marketing package with some unique functions not found with rival products, so let's have a closer look at why you may choose Drift instead of one of many other products of this type.
Pros
Easy to use
Get more leads from your website visitors
Automate personalized messages
Cons
No good reporting available
Expensive onboarding
How Drift Works
Drift includes some very interesting and unusual features designed to keep the consumer engaged, and as such is one of the more popular where communication is a priority. It has been designed to be integrated with some of the more popular platforms so is very versatile.
Priced sensibly among a wealth of competition, Drift will certainly appeal to growing businesses that are looking for a way to generate more leads, as well as established outfits who want to spread their brand awareness. Here are some of the features you can take advantage of when using Drift.
Live Chat
The Drift live chat feature is the place to start, as this package is very much about grabbing your leads when they are perfectly poised to convert. The chat feature allows for the use of many communication channels.
Chatbots can be tailored to answer popular questions, which is a great way of cutting down on the workload for your team, while the use of account based marketing means you can keep an eye on visitors to your site via notifications, and strike up a conversation with them while they are a hot prospect. This is an essential tool in the Drift package and while similar to others on the market, is highly efficient and easy to use.
Drift Automation
By automating your marketing funnels, using the Drift Automation features, you can create engagement with your leads without spending all the time necessary building the funnels and encouraging the interaction. Using a cleverly designed automated bot conversation system, one that learns from previous conversations and is reviewed and perfected by the Drift team, you can put to work an automated answering and chat solution that is constantly learning and refining, and one that saves a lot of your time while giving visitors the engagement they want.
Email Automation
One of the most sought-after automations is that regarding email. Email may be an essential part of communication, but when done manually it is time consuming. Drift allows you to automate your email replies with a variety of options, so you get back to your clients or potential clients quickly and efficiently.
It will also create a database as it works, using this to access the information that is vital to the email responses, and keep you informed where there is human intervention required. Streamlining email response means you can also ensure general enquiries make their way to the right rep or agent, saving time on resending mails and all that goes with it.
The above features are just a few of the main areas in which Drift can help you automate your marketing and sales routines, and it can be tailored to specific business for certain functions. What did we think of Drift overall?
Conclusion
There are many similar tools available aimed at the same areas of marketing automation that Drift is strong on, and it would be worth checking those out too. What we will say here is that Drift is very usable, easy to use and has great back up. The fact the team will help perfect your chat bot is a step above what many such companies will do, and it will help you very much when it comes to grabbing the leads you want at the right moment.
Drift is a good all-round communication streamlining package that is sensibly priced in the market and that offers some impressive functions, and one that will be of use to small to medium sized businesses that need to deal with individuals. It's strong on engagement and interaction and is one for the shortlist if you have a business that is growing and needs to grab more leads.