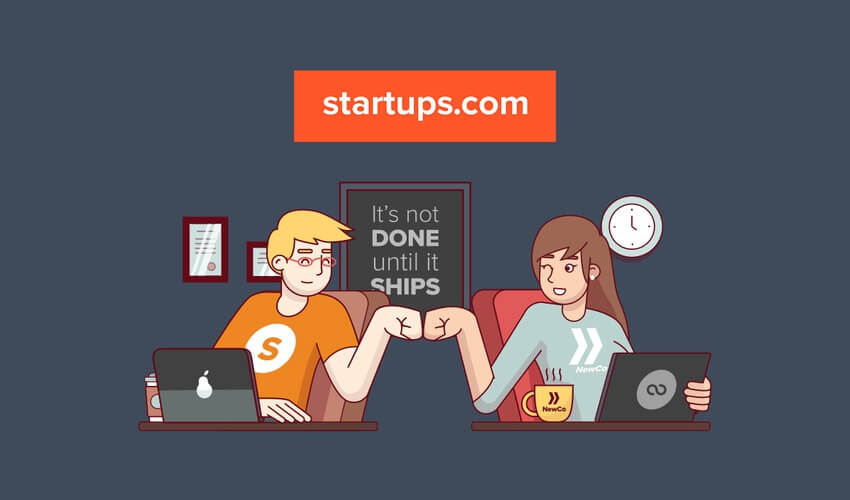 ---
Similar Tools
---
Startups.com
Many people have a business idea that they believe will work, but don't have the knowledge or confidence to go ahead with it. In a lot of cases the idea remains just that, and a potentially successful enterprise is put on the back burner. In these days of job uncertainty and high unemployment starting your own business can seem like a great way out, and it can be if you do it right.
The difficulty lies in having the impetus to go ahead and take that chance, and to do so with the help and advice you need behind you. If this is you, and you're struggling to find the right place to begin, you might want to check out Startups.com. Startups is a resource that offers a range of avenues of education, help and advice on all areas of starting a business. It offers entrepreneurs a wealth of information ranging from help validating an idea to advice on getting funded. How does it work? Let's have a closer look.
Pros
Good pricing
Large amount of content
Boost your startup launch
About Startups.com
Startups uses various resources to help would-be business owners get up and running. It is community-led, which makes it a little more different to many such platforms. Put simply, Startups has brought onboard thousands of successful entrepreneurs who offer expertise in all areas of starting and running a business. The newcomer talks to those who are relevant to help shape the new idea.
The experts – or Founders – include those with knowledge of funding, of using online portals, authors, ecommerce entrepreneurs and SEO experts – every area you would need to build a successful business is here.  That's just one aspect of Startups, as there is much more to be gained from signing up to this impressive and broad resource. Let's have a look at some of the functions and features.
Startup Courses
Perhaps the most interesting aspect of Startups are the many courses it provides. These cover various aspects of starting a business and are separated into groups. Among these are:
Idea Validation
If you have an idea for a business it is vital you check out if it is viable. With Startups you do this by way of going through carefully created Playbooks that are designed to teach you how to decide on the validity of your idea. The community section includes many articles on the subject, and there are experts who you can talk to who will be able to give you a validation too. You will also have access to video presentations on the subject and many Founder Stories, so you can assess whether you should go ahead.
Business Plan
One area in which Startups is very strong is that of educating newcomers in putting together a business plan. There are experts who specialise in this area, along with courses on the subject and more, that will help you design a plan that stands out from the crowd.
Funding
‍For many start-up businesses the main stumbling block is finding funding. Startups and its community-based format can help with this as it puts you in touch with many entrepreneurs who have expertise in gaining funding for a business, and they – and the courses provided – will help get over what can be the most difficult aspect of even the very best ideas. There's a lot of information throughout all areas of the Startups website that can help here.
Customers and Marketing
‍So you have a great idea that has been validated, and you've secured funding for your venture, now you need to get the brand out there and start finding customers. There are marketing experts on hand to help, plus Playbooks and courses on everything from basic marketing techniques through SEO and brand awareness, and much more.
These are just a few of the areas of education in which Startups offers excellent help, and you'll find plenty more when you start to look closely at what is an interesting resource. What do we think of Startups overall?
Conclusion
Many people have great ideas for businesses that never get off the ground, for the reasons we mentioned in our introduction and others. Startups is a great resource that draws on the expertise of many already successful entrepreneurs to help those new to the business world via a variety of multimedia formats.
Easy to use and offering comprehensive help and support, Startups is also surprisingly affordable for the broad range of help it offers, and the community aspect is one that will be of great interest to new entrepreneurs.
Recommend reading: What is the Lean Startup method
In short; a startup is a young company with a new innovative idea. They are known for being leaner than organizations and could be either bootstrapped or funded. Bootstrapped means the founders did not take in any outside money (from investors), funded is when they did.
It solved new starts and entrepreneur problems. If you are one who has to innovate startup ideas then this platform will help you to fund your startup, and provide you right business plan to grow your business.