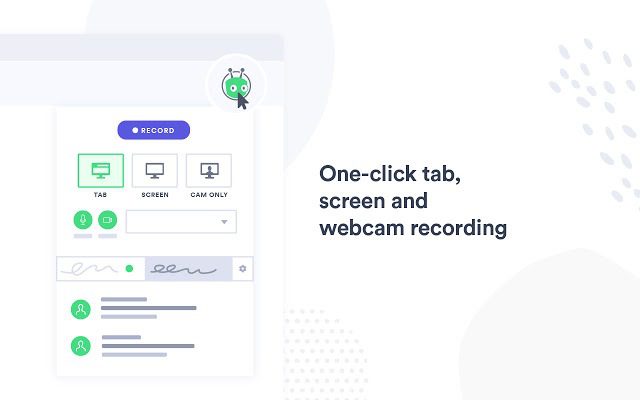 ---
Similar Tools
---
Vidyard Features
Business marketing and communication has embraced video with enthusiasm in the past decade or so. Video sharing platforms are a useful way of getting a point across – think product launches and such – and at the time of writing the current situation means many people are forced to work from home and remotely.
The likes of Vidyard, a video hosting and sharing platform, have been widely used in recent months to keep employees and teams – not to mention individuals and families – in touch and connected. As one of many such tools on the market, Vidyard has a tough task to stand out from the crowd. There is only so much one can do with a video hosting platform, yet they do appear to have hit the spot.
Vidyard is a simple to use and easy to install and run solution that will be popular with small to medium sized businesses as well as with established outfits and is also sensibly priced. Before we talk about some of its main features, here's a bit about how Vidyard works.
Pros
Free version
Live, real-time viewer analytics and insights
Unlimited screen captures and webcam recording
How Vidyard Works
Like most of its competitors, Vidyard offers a simple and usable solution to the problem of remote communication. We like to meet people and discuss things face-to-face – especially when there are important decisions to be made – and for customers, the ability to access visual promotional material is also a welcome bonus
Vidyard is designed to service sales teams, corporate requirements and as a viable marketing tool. Here is some more about how it operates in these three areas.
Vidyard for Sales Teams
Vidyard for Sales is a nicely put together package that enables your sales team to communicate with each visually remotely, but there's much more. Video is a valuable selling tool, and the Vidyard solution can be used to create videos from a smartphone or from a browser, and then add it to an email (all the major email providers are compatible) for sharing with targeted consumers.
The video can carry a link for a meeting or event, and can be given a password should it include material that you only want certain people to see, and Vidyard also provides you with full analytics regards your video and viewer interaction – you can see if you are actually selling anything thanks to your efforts.
Vidyard for Corporate Communications
The Vidyard features for corporate communications are equally as usable as the above, allowing for the creation of great looking videos straight from the browser. Easy to use and broadcast, these can be informational or promotional – or even inspirational – and you can choose who sees them and when. They can also be passworded for added security.
You can choose to publish videos to select employees as individuals or certain workgroups or levels of employee, or to customers if you wish, and all from one simple central point within the package. Furthermore, Vidyard will provide you with analytics so you can see who is watching or has watched your video, and how they reacted following it.
Vidyard for Marketing
For businesses seeking a powerful and easy to use marketing tool, Vidyard may come highly recommended. You can create videos promoting your products or services, or introducing new products, and it can be optimized for SEO purposes and shared across a variety of platforms including all the social media channels.
Videos can also be personalized for certain viewers or groups of viewers, giving you a targeted marketing option that is very useful, and can be embedded in a website or blog, attached to emails or other communications, and more. The analytics function allows you to see what the response is to your presentation, who watched it and whether it hit the mark.
The above represent the three main areas of usage that Vidyard is designed for, and we haven't got into too much detail so recommend that you check it out further if looking for a video hosting package. What do we think of Vidyard overall?
Conclusion
There is no doubt that video presentation is a great method for marketing products and services, and that a tool such as Vidyard can be of help in corporate communications too. This is a well-deigned and usable solution that will help smaller business in their drive for growth and larger in extending their marketing reach and keeping internal teams and departments up to date and connected even when not everything can take place in house. Certainly worth a look for those seeking a video hosting and presentation tool, and one for the shortlist.