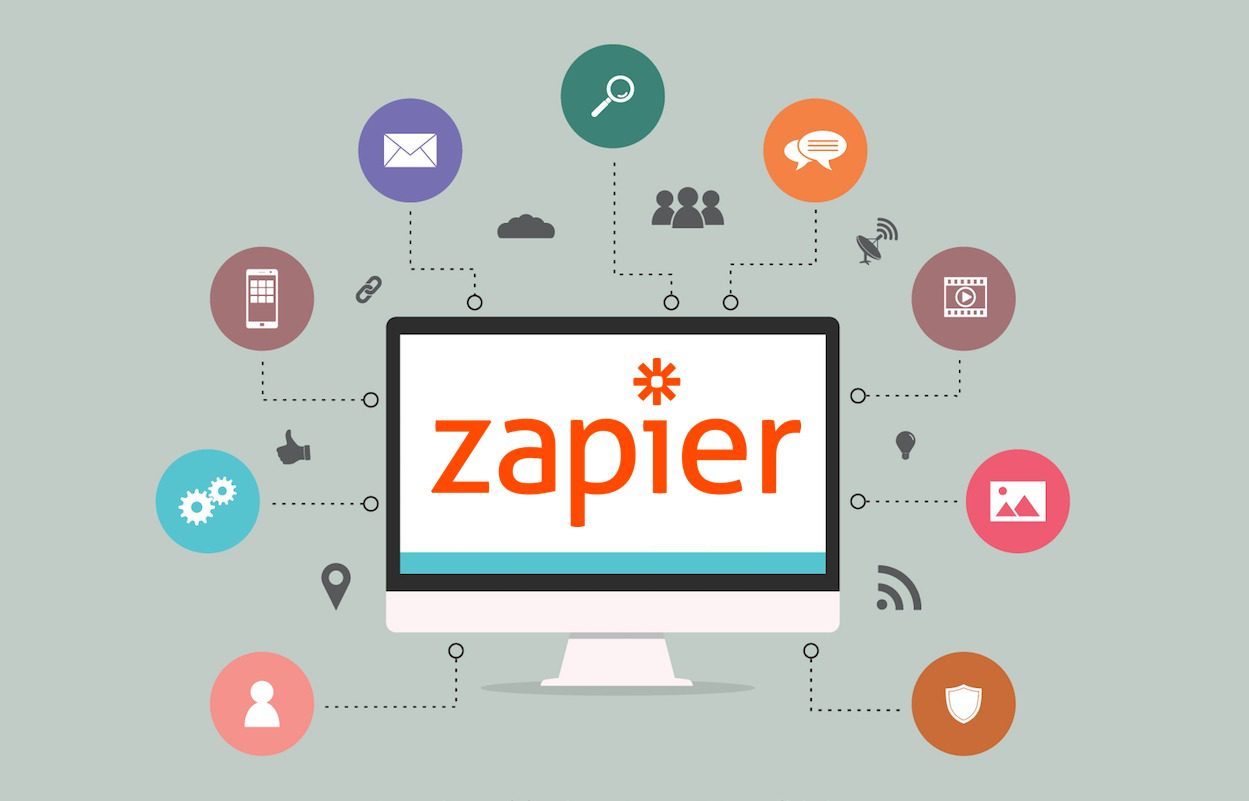 ---
Similar Tools
---
Zapier Features
Every modern business, no matter the size or scope, is on the lookout for methods of improving efficiency. Time is limited, and often wasted on trivial yet essential chores. After all, as a business owner or manager you want your time to be spent where you are needed and effective. The same applies to all your team, who have been hired to play a specific role.
A tool such as Zapier – a comprehensive business management and automation package – is worth considering. It comes with many useful and interesting features, and a reputation for being easy to use and highly effective. Where it scores highly is in its ability to automate the movement of information between different apps. It does so by way of a features known as 'Zaps'.
Before we go on talk about Zapier and the Zaps feature in more detail, here's a bit more about Zapier and why you might want to consider using it.
Pros
1500+ apps available to integrate
Unlock features of your current apps
Save time & become more productive
Cons
You will need a paid plan if you get really into it
You will need to have a logical approach to know how the Zap will work
For complex Zaps, some basic programming can be necessary
How Zapier Works
Zapier comes in two options – the Basic version which will be adequate for very small outfits for the time being and is free, and a choice or Premium Plans that are sensibly priced and offer all of the available features in various guises.
The idea of Zapier is that it will automate workflows and cut out the time spent with, for example, moving an attachment from an email to another app or destination. It is compatible with more than 2000 apps including all popular platforms. Let's have a look at what Zapier can do for you in more detail.
Integrations
The simplicity with which you can integrate Zapier with apps that you will already use has been praised often by many users. It is a very easy process that involves a few clicks, in which you integrate the app not just with Zapier but also with other apps it may work in conjunction with. Apps such as Slack., Google AdWords, Facebook Lead Ads and QuickBooks are among the many you can link your Zapier with, and then you will see how it handles workflows automatically, which is where Zaps comes into play.
Zaps
Zaps is the very heart of Zapier and is a useful tool that will help save time on simple tasks. How does it work? The user sets certain triggers – there are many different possibilities – that are acted upon by Zaps when they occur. For example, you could set a trigger as follows: when an email comes in with an attachment, send the attachment to Dropbox for safe opening, and ask to be notified via Slack or another such platform. When this happens, Zaps will do it all for you, your attachment will be where you want it, and you will know immediately that it is waiting for you.
This is a simple example, and Zaps is capable of handling far more complex workflows than this across a wide variety of apps and platforms. Setting up Zaps takes very little time, and all your team can have this function ready to run. Zaps is designed to be used by people without coding experience – there is no code needed – and is enacted using a simple drag and drop editor.
Zaps can also integrate with social media platforms – so if you wish you can set up a Zap to be informed when someone retweets a Tweet or yours or shares something on Instagram – and is comprehensive in its reach where automating internal communications is concerned. The time saved on what seem to be simple tasks such as the Zap described above – you no longer have to open and log into Dropbox, and manually open and take the attachment there as Zaps does it all for you in an instant – will become very obvious in little time, and you can start scheduling available time more efficiently for greater productivity. What do we think of Zapier overall?
Conclusion
There is a lot to be said for concept and execution behind Zapier and its Zaps function. At first glance you may think it is attending to a problem that does not exist yet, think about how many emails are waiting for you when you get to work in the morning, and all the attachments you have to open, read and move to their preferred location. If that can all be done for you – and that's just one aspect of Zaps – then the ongoing time saving is obvious. Have a look at Zapier if you want to streamline this area of your business and organise your time better, and the price of the premium packages is very reasonable.