Email marketing is and will always be one of the most effective communication modes for marketers and companies. Building a strong and targeted email list can help you communicate key messages with your customers and build long-lasting relationships. In today's article, we will take look into a new email marketing provider on the market called Flodesk.
What is Flodesk?
Flodesk is a new intuitive email marketing provider that can help you create and design eye-catching emails. You can use Flodesk to design marketing emails, create opt-in forms and grow your email list with ease. They also feature powerful email marketing automation sequences to help you stay connected with your subscribers right from the start.
Flodesk was created with small businesses in mind. The two creators wanted to bring an email marketing solution to the market that specialized in making email marketing easy and affordable for smaller businesses in the creative space. They wanted to create an easy-to-use interface with quick access to building opt-ins and forms.
Flodesk Features
There are essentially four major functions within Flodesk that make it extremely straightforward to use. These functions include:
Emails
Forms
Workflows
Audiences
Emails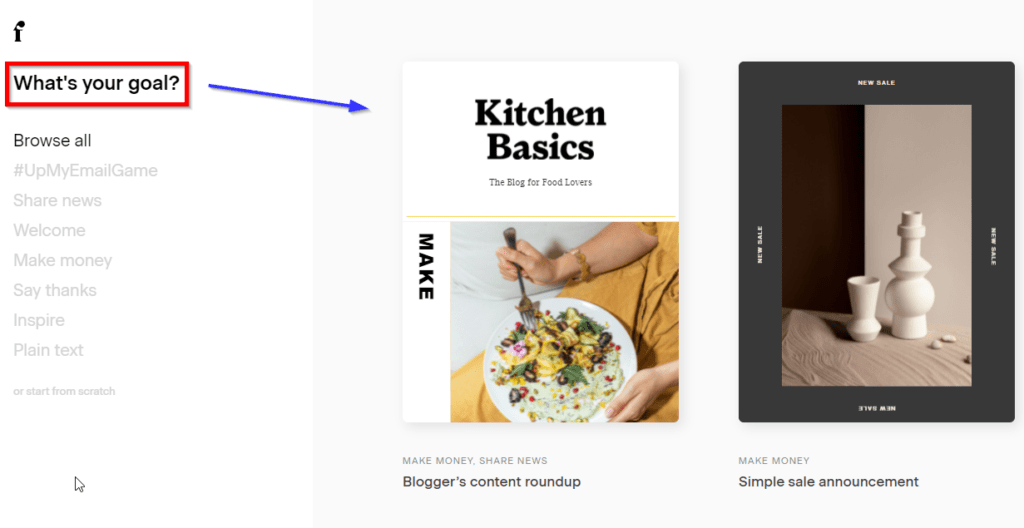 Flodesk's layout and email building features start with the type of email goal that you have in mind. You first select the type of goal you want your email to accomplish and then you can quickly select a pre-built email template to get started.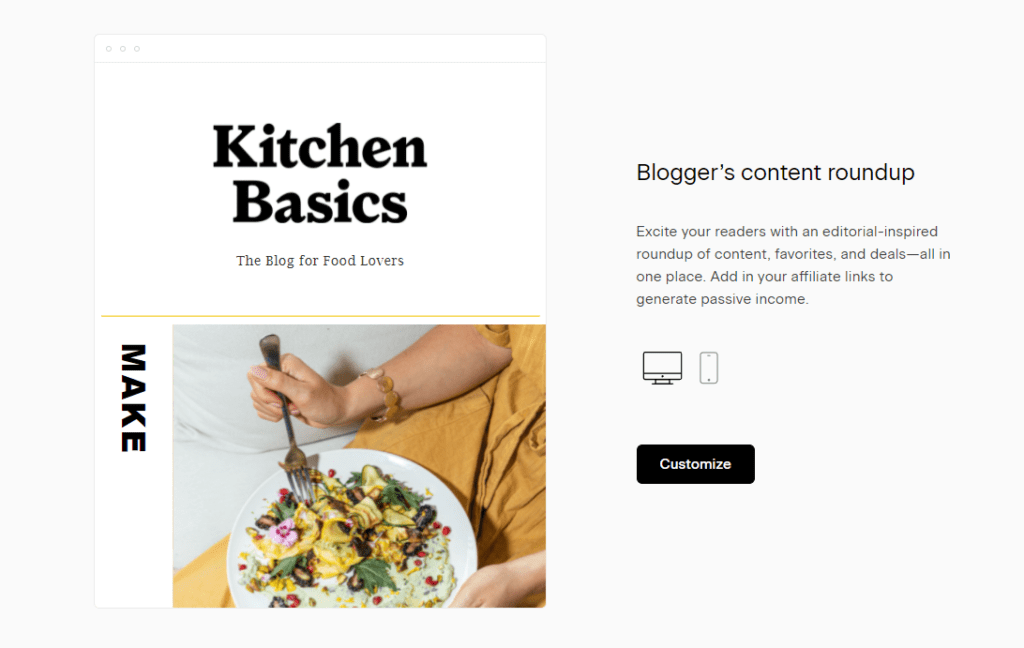 You can completely customize your template and view your finished email on mobile and desktop so you get a feel of how it will look to the end-user.
Forms
Another fun and easy-to-use feature with Flodesk is its form builder. You have the option of creating 3 different types of forms: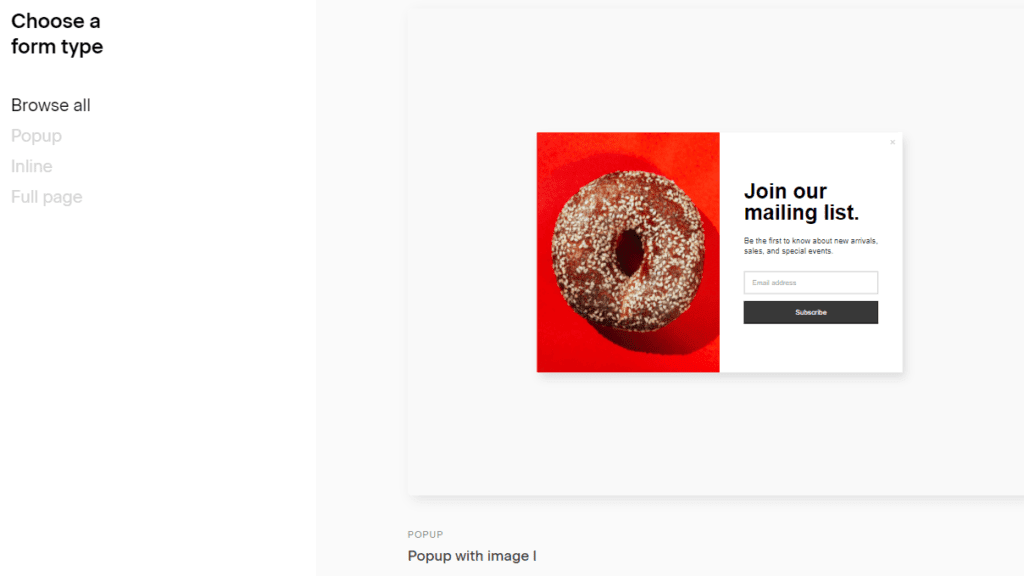 These forms allow you to effectively add people to your mailing list and start sending them automated emails right from the start. They are extremely easy to create and perfect for individuals who don't have a ton of experience with setting up opt-in forms for email lists.
Workflows
Flodesk's workflows are a great way to create a targeted email sequence that can send your customers and subscribers down the path to make a purchase. They feature easy-to-use email triggers and segments that can help your new subscribers learn more about your business.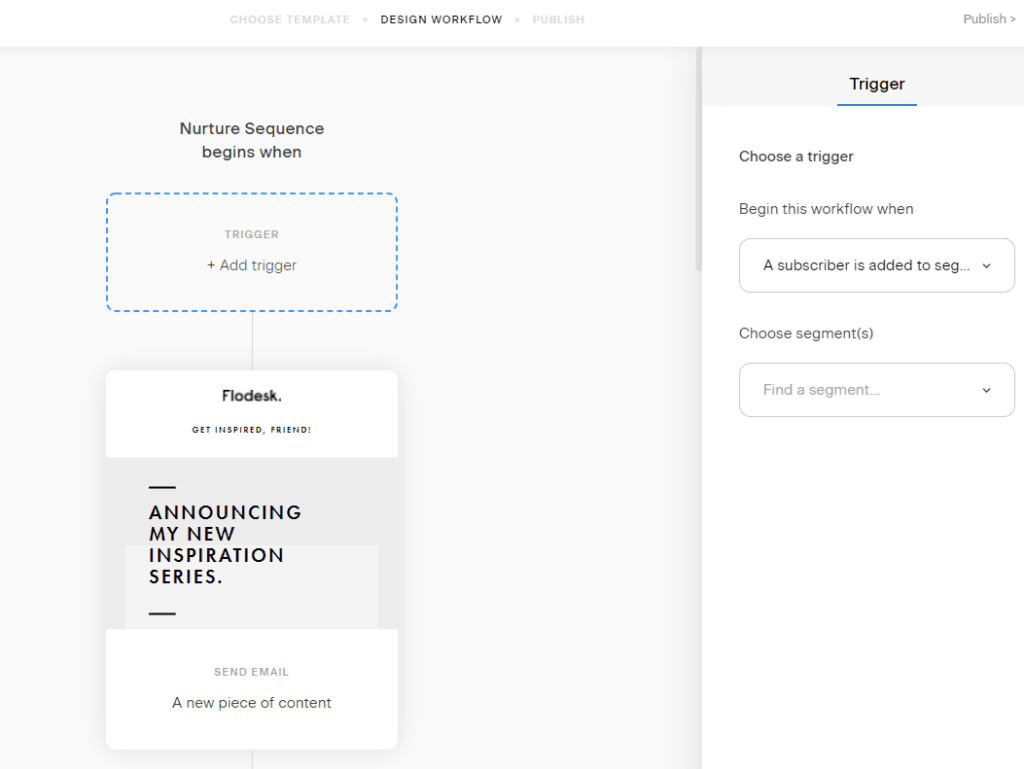 Audience
The last major functionality of Flodesk is its audience feature. It allows you to add your existing subscribers from another email provider and also add them to different email segments that you have created. It makes managing your subscribers super easy.
Flodesk Additional Features
Flodesk has additional features that make it extremely easy to use for beginners. They have a domain name setup that can help you authenticate your domain ownership and get started quickly.
Another unique feature within Flodesk is the ability to create your custom branding for your email system. It can be unique to your brand or you can use pre-built templates to help get you up to speed.
Who is Flodesk Best Suited For?
Flodesk is best suited for smaller-sized businesses that want a simple approach to email marketing. It is built in a way to help creatives build and manage email marketing campaigns without confusion. Their focus is on helping people create simple, clean interfaces with a focus on the user experience.
Where Does Flodesk Fall Short?
One area of improvement for Flodesk would be in it's sequence builder. Although it's great and works well for smaller businesses, it could use more features that can help users create better email-sequence.
Flodesk Integrations
The great thing about Flodesk is that it has plenty of integration options to help you make the most of your email marketing. Below are the current integrations that Flodesk supports.
Shopify
Zapier
Slack
Typeform
Google Sheets
WooCommerce
Facebook Lead Ads
They have plans to add more integrations in the near future that can help marketers on many different platforms.
Flodesk Pricing
Flodesk has a very simple pricing model which makes it completely unique compared to other industry email providers.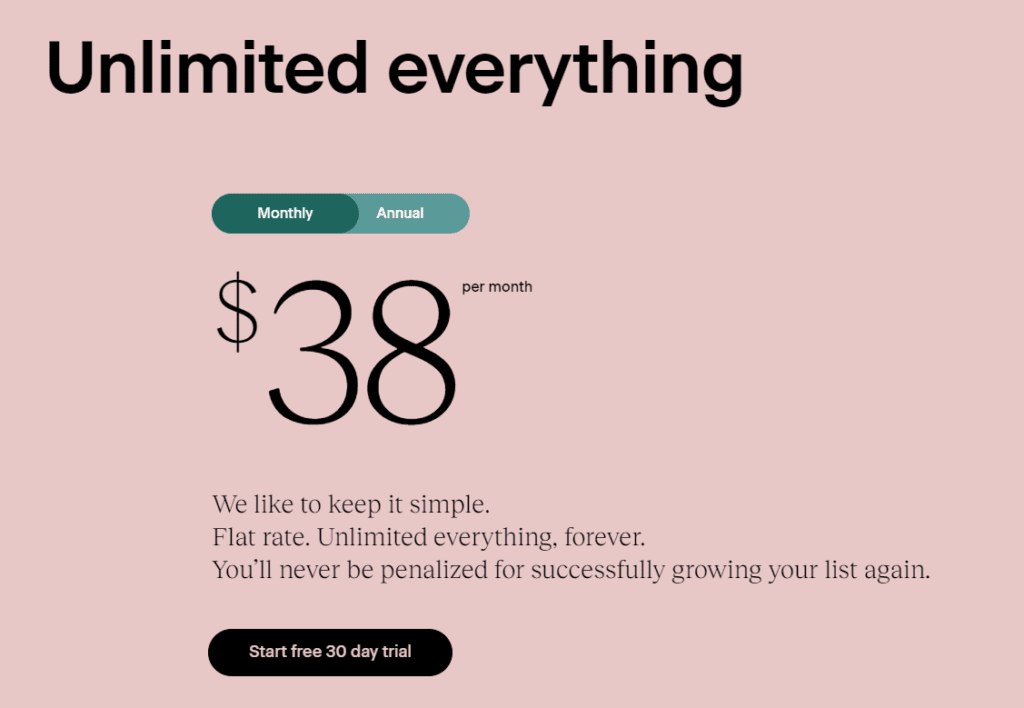 This is great for companies that don't want to deal with complex pricing plans and having to pay extra for features that aren't included with a standard plan.
Flodesk Alternatives
Below are some of the most popular Flodesk alternatives for people to consider.
One thing to keep in mind is that these Flodesk alternatives do not have the straightforward pricing package that Flodesk has available.