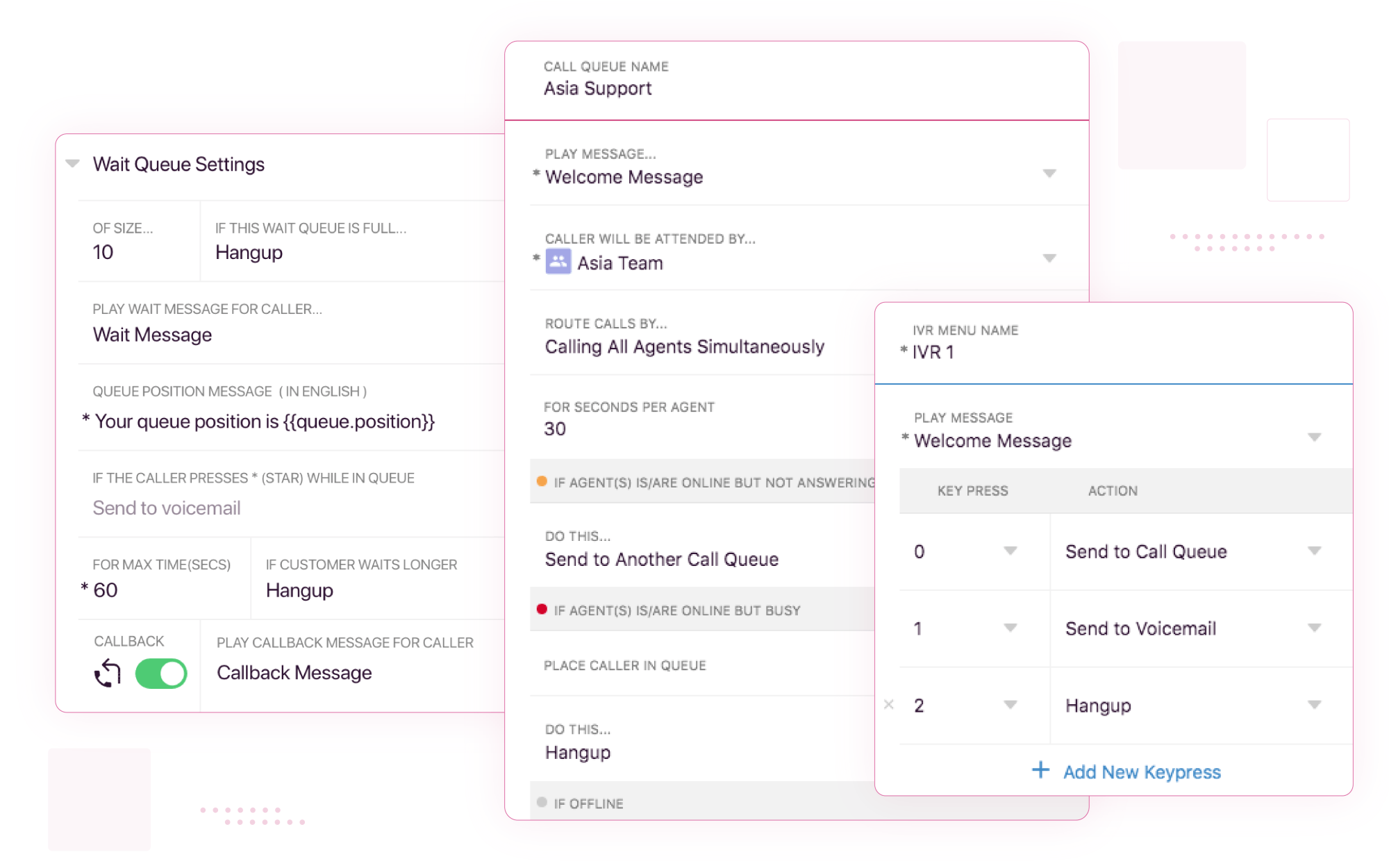 ---
Similar Tools
---
Freshcaller Features
Despite the rise of online communication mediums, the telephone is still the method of choice for many consumers. People like to talk to other people when discussing important purchases – whether for services or products – and there are few methods of customer engagement that remain as effective as talking on the phone.
Combining a modern, up to the minute telephone call centre system with your digital communications and eCommerce systems is a must in the 21st century. The problem is the cost of installing the very latest telecommunications equipment. In fact, you don't need to spend that much as Freshcaller is a viable option, and one that has met with many satisfied users.
What is Freshcaller, and why should you be looking at it for your call centre solution? We'll outline some of the features for you below, but first let's have a quick look at what makes Freshcaller the system you may want to use. FreshCaller is part of the Freshworks suite of tools.
Pros
Part of Freshworks, easily set up integrations with other products
 Easy to use & good quality product
 Must have if you want to have support in lots of countries
Cons
There have been some reports of dropping calls
 Support from FreshCaller isn't as good as their other products
How Freshcaller Works
As Freshcaller is a cloud-based system there is no need for time-consuming downloads or expensive hardware. You can use what you have, and simply plug and play the Freshcaller package and you're ready to go. What you get is an integrated, up to the minute telephony system that will help you with a growing business and enable you to streamline the way you take calls.
Effectively, Freshcaller is an upgrade to your current telephony system that means you can communicate with clients more efficiently, and there is much more besides. Let's have a look at the many benefits and features you get when you switch to Freshcaller.
Key Capabilities
Once you have begun using Freshcaller you are free to import all your numbers from your existing system, which will save you a great deal of time, and you can purchase numbers worldwide from Freshcaller itself. The reporting features you get with Freshcaller are of great use and include ready to use or custom reports which you can schedule to your inbox. This allows you to keep up with call data and other information easily and accurately.
Freshcaller can also handle every single inbound call, whether in office time or at other times, with automated responses and call logging, so you never miss a call or a lead. It's very easy to get started and is a surprisingly capable call-handling solution.
Remote Working and Call Routing
As a cloud-based system Freshcaller can be used remotely. All the user needs is the equipment to take and make calls from the home or remote office location. Freshcaller effectively allows the user to take the system with them wherever they may be. As home or remote working has become an important factor in recent months there is no doubt that the increased awareness will lead to more businesses using this method on an ongoing basis.
The system can also handle routing preferences via several designated options, leaving your team to handle only the calls that relate to them. Increased efficiency all-round means better use of time and more productivity.
Customer Engagement and AI
The Freshcaller enables your team to use the work phone line wherever they are, with no requirement to resort to a personal number. It offers coverage on the go thanks to its cloud-based property, is very easy to use and your team will get to grips with it quickly and be up and running before long.
Also, by using the Freddy AI system – a popular option that is tried and tested – Freshcaller can handle bot calls with ease and efficiency, and is able to solve simple problems and respond to many calls automatically, freeing up your team to concentrate on their designated roles.
The above are the main features of Freshcaller, a telephone system that is designed to help businesses bring their systems up to date with little expense, so what do we think of it overall?
Conclusion
For businesses that need to get up to date with a telephone system for the 21st century, Freshcaller is a good choice. Being cloud-based, it can be used anywhere and will help facilitate the potential requirement for remote or home working. It is easy to set up and use – there is no software download as it is a plug and play system – and the automated features use a tried and tested AI bot system that will help streamline call handling.
Freshcaller is a good system that is part of the Freshworks family of tools and solutions, and that gives it an extra level of trust among users plus integration options.
FreshCaller Alternatives
Aircall (not listed)
Zoom (video calls only)
Skype (not listed)